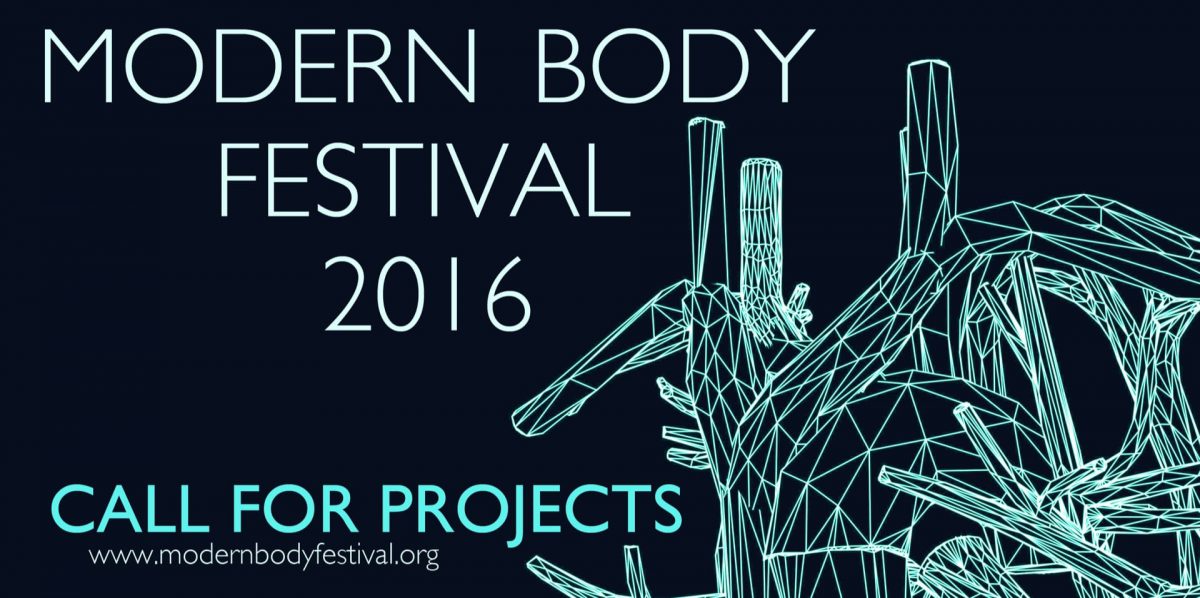 For our 2016 biennial edition, we are issuing an international open call for projects. Please read below for more information.
About Modern Body Festival
What exactly is the 'modern body'? We are inclined to think of our bodies as limited to what is contained within our own skin, but technology, philosophy, spirituality, religion, and science all challenge this idea. Modern Body Festival (MBF), an initiative organized by artists / makers / performers Stephanie Pan and Stelios Manousakis in The Hague, the Netherlands, strives to examine the nature of our current existence, as it were, through the perspective of the 'modern body'. Our second edition, Modern Body Festival 2016: I/WE/THEY, explores the social body; how we exist and belong in today's globalized society. For this edition, we collaborate with cutting-edge Taiwanese architecture platform Dezact, to create a 5-day event made up of workshops, exhibitions, symposia and performances.
Theme: I/WE/THEY
For this year's edition we expand our reach beyond the physical body to the social body, and explore the cultural borders of a networked world. We are particularly interested in the effects of architecture, technology and digital communication, as they are fundamentally transforming the way we exist as a society, culture, species. We focus on identity and community: how we interface with I/WE/THEY. Where do the limits of the self extend and where do the social bodies of group and community begin? How do we understand and position ourselves as individuals, while still feeling a sense of belonging and connection to an expanding global community? How do we exist, identify, and interact?
What we are looking for
Our 2016 edition will present finished and commissioned works filling the spectrum of intermediality, seeking the modern body within the new worlds that emerge when different artforms intersect, collide, and modulate each other. We are looking for finished, or near-finished, works that resonate with this year's theme. We are very open about discipline and format. We welcome works operating in or between architecture, sculpture, installation, video art, performance art, bio art, interactive and participatory art, music and sound art, dance, theater, circus, objects, environments, performances, walks, processions… – anything is possible!
When/where:
The works will be presented in the beginning of December in The Hague, the Netherlands, as part of the Modern Body Festival showcase, and will also be featured on our website and press releases.
Conditions / What we provide:
– Exhibition/performance fee
– Travel & accommodation for international artists
– Professional video / audio / photographic documentation
Files to submit (in .pdf or .doc/.docx format):
1. A short description of the project (2-page maximum)
2. A completed application form (including documentation links, etc). Download the form here:
Modern Body Festival 2016 – Open Call – Application form artists & info (description & application form in .zip file)
Modern Body Festival 2016 – Open Call – Application form artists (form only in .docx file)
3. Technical rider, including space, equipment, and setup time requirements, as well as what the artist will provide and what the festival would need to provide.
4. One or more high resolution image(s) of the project (.jpg/.tiff)
5. A high resolution portrait of the artist (.jpg/.tiff)
Deadline
The deadline to submit is July 25, 2016.
Please send proposals, and any questions, to
We look forward to hearing from you!