Alan Turing: Artificial Intelligence and Immortality
Modern Body Festival invites Stichting ARTEk to present an evening symposium on Alan Turing.
Turing is considered the father of computer science and a pioneer in Artificial Intelligence and encryption. A panel of experts will investigate his immense influence on our way of life, and speculate on the more obscure motivations behind his work and how they relate to ideas on transhumanism, cybersecurity, and gay rights.
The symposium is the latest stage in ARTEk's opera production SECRETLY. The opera focuses on the life of Alan Turing, and aims to find deeper insight into a deeply influential figure who left very little evidence regarding his beliefs, desires and intentions, in both science and spirituality.
Writer Georg Hobmeier will create the libretto based on the symposium discussions, so please join us with your thoughts and questions and become part of the creation process!
Free Admission
Presenters:
Bennie Mols
Georg Hobmeier
Mirjam Van Reisen
Pieter van Engelen

Schedule:
1
9:00
Introduction
19:10
Keynote: Pieter van Engelen
19:30
Round table discussion with: Bennie Mols, Mirjam van Reisen and Pieter van Engelen.  Moderator: Georg Hobmeier.
20:30
Short break for drinks

20:45 Q&A
BIOS
Bennie Mols (1969) is a freelance science journalist, author and speaker. He graduated as physicist and philosopher. With this dual science and humanities background he can look at technological and scientific developments  in a unique way . He writes for NRC Handelsblad and KIJK and has published pop-science books on physics, mathematics, computer science and brain research. In 2012 he wrote the book Turings Tango (2012), which deals with increasingly smarter computers and robots. Bennie Mols is a regular guest in various radio programs and lectures on (the future of) the human brain, computers, robots, artificial intelligence, Big Data, and other technological trends. He has also been the the editor and researcher for the BreinGeheim television program.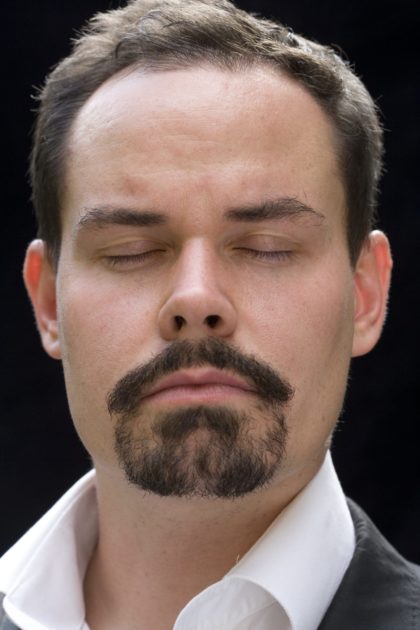 Georg Hobmeier, born and raised in the Tyrolean Alps, is a mixed media artist and game designer whose work lingers in the borderlands of political communication, performance, digital media and games. After a decade of developing art that was interfacing dance, theatre and technology, he turned his attention to games and interactive storytelling. His debut, the mod "Frontiers", received extensive media coverage and the Outstanding Artist Award of the Austrian ministry of culture in 2012. In 2014 he founded Causa Creations, a studio dedicated to social awareness and fundraising games, which was awarded the prestigious German "Kreativ- & Kulturpiloten". He is currently developing a new work with Volkstheater Wien, and an autobiographical game with and about Syrian refugee Abdullah Karam.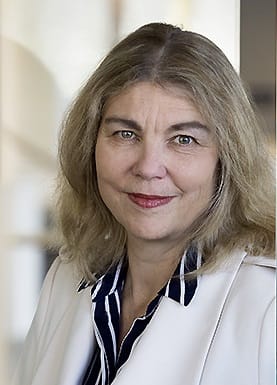 Mirjam van Reisen is Professor International Relations, Innovation and Care at Tilburg University and Professor Computing for Society at Leiden Centre for Data Science, at the University of Leiden. Mirjam van Reisen leads the oganisation EEPA in Brussels. She is a member of the Dutch Advisory Council on International Affairs and Chair of the Development Assistance Committee. She is a member of the Board of Philips Foundation, the Dutch Development Organisations (SNV) and Transnational Institute. She received the Golden Image Award in 2012 by President Ellen Johnson Sirleaf.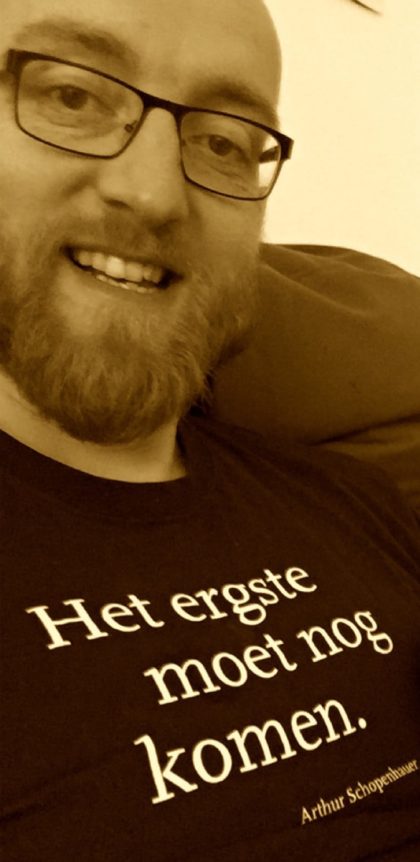 Pieter van Engelen has been mesmerised by the works of logicians Turing and Church since he was 16 years old. In 2001 he graduated with a master's degree on Logic and Computability under renowned logician Henk Barendregt. Struck by the simplicity of the principles of computability, and enthralled by the complex themes that can be woven from humble building blocks, he sees parallels with the development of powerful music from simple themes. He holds a MSc in Math & Computing Science, a teacher's degree in Math and a BMus in Jazz Trumpet. He currently teaches entrepreneurship at the Conservatory in Arnhem and math, logic and programming at SG Het Rhedens in Rozendaal.
About Modern Body Laboratory
Modern Body Laboratory is a new platform from Modern Body Festival. The events will showcase local makers and explore emerging themes and ideas in preparation for our next biennial edition. This year's Modern Laboratory themes are:
• Artificial Intelligence as a modern body
• Discovering Post-Relational Aesthetics
More events to follow this winter 2018, so please stay tuned!